Our Approach to a Successful Hispanic Marketing Campaign
Hispanic Online Listening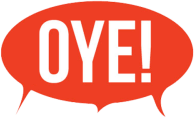 Just as huevos rancheros are the cornerstone of any nutritious breakfast, so is online listening for Hispanic strategy. Often ignored by other agencies,what better way to understand the Hispanic market than to listen to what they already say every day about your product online?
We call this 'OYE!'
The word Oye! means 'to listen'. We listen to what Spanish dominant Mexicans in Dallas say about your brand. We overhear what bilingual Cubans in Miami say about your organization. We even discover what English speaking Latinos in New Jersey say about your product line.
How do we make the OYE! magic happen?
We use OYE! proprietary social media monitoring technology to listen to English, Spanish, Spanglish and Portuguese conversations found on social media forums, blogs, and the web at large. Pretty clever, no?
Discovering a data gold mine.
Great,you think. More data to add to the pile on your desk, right? Not with us. We help our clients use this data to decide how best to market to the dynamic Hispanic market. Some of our clients find which topics willget the most engagement on their Facebook page. Other clients use it to decide which ads resonate most with online Latinos. Whatever …
Read More
Develop the Marketing Strategy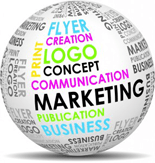 Having completed Oye! online listening, we now can parlay it into the overall Hispanic strategy. Key components of strategy often include the following (except 'g' which is optional):
a. Review all available content from the client, set goals and decide how best to market to the targeted Hispanic market.
b. Online Advertising strategy developed to deliver inbound leads via ads placed on search engines (i.e. Google and Yahoo) and social media sites (i.e. Facebook and Twitter).
c. Make recommendations for website changes, and or landing pages to support online ads.
d. Earned media strategy to include calendar and topics for press releases, PSAs, media pitches and alerts. Creation of Hispanic media list to distribute information on a timely basis.
e. Provide strategy for using social media marketing (i.e. Hispanic Facebook Page) as a long term awareness tool.
f. Create strategy for working with Latina bloggers promoting awareness of the client.
g. Bike up Phoenix's South Mountain in 112° heat. Upon reaching the summit, bask in sun's glory while in semi-conscious state,allowing new marketing ideas to enter the mind.
h. Provide recommendations for monthly execution of tasks to be performed by client's internal resources as well as …
Read More
Implementation of Strategy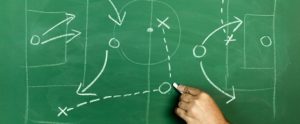 Now the fun part. We now have a roadmap to accomplish our goals. We typically allocate between 40 and 150 hours per month to fulfill our clients' specific needs.We have bilingual Latino copywriters, search engine marketers, analysts, account managers,as well as web and graphic designers that work for us across the country to handle a dynamic long term campaign.
What do we do with the rest of our time? Happy Hour of course……