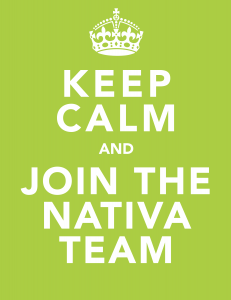 Things may not be as turbulent as they were back in 1940's England when parliament encouraged all subjects to "Keep calm and Carry on."  However, now just as then, finding the right job can be a challenge.  And what if you are a bilingual marketer looking for a job?  Well we have created our own message for you:
KEEP CALM AND JOIN THE NATIVA TEAM.
To take the first step, send us your resume and LinkedIn bio to show us what you've got. careers (at) thenativa.com
Make it simple, but significant. Cheers.