Instagram has exploded in popularity over the past few years, especially with Latinos in the US. While the social channel is not as popular as Facebook is in term of users, the photo-sharing app does have more Hispanic users than on Twitter due to its growth over the past few years. This is important to keep in mind as your company decides which channels would be optimal for your Hispanic campaign as well as which language would appeal to your audience.
Let's look at the numbers:
13.1 Million US Hispanics use Instagram 
Today there are approximately 13.1 million US Hispanics on Instagram. Of that amount 4.1 million Hispanics or 31% prefer Spanish and would most likely follow an Instagram page providing Spanish Content. 5.8 million Hispanics or 44% favor English and are most likely to follow an Instagram page that has English content. Finally, 3.3 million Hispanics (25%) are bilingual and would follow an Instagram page profile in either language.
The graphic below helps to visualize: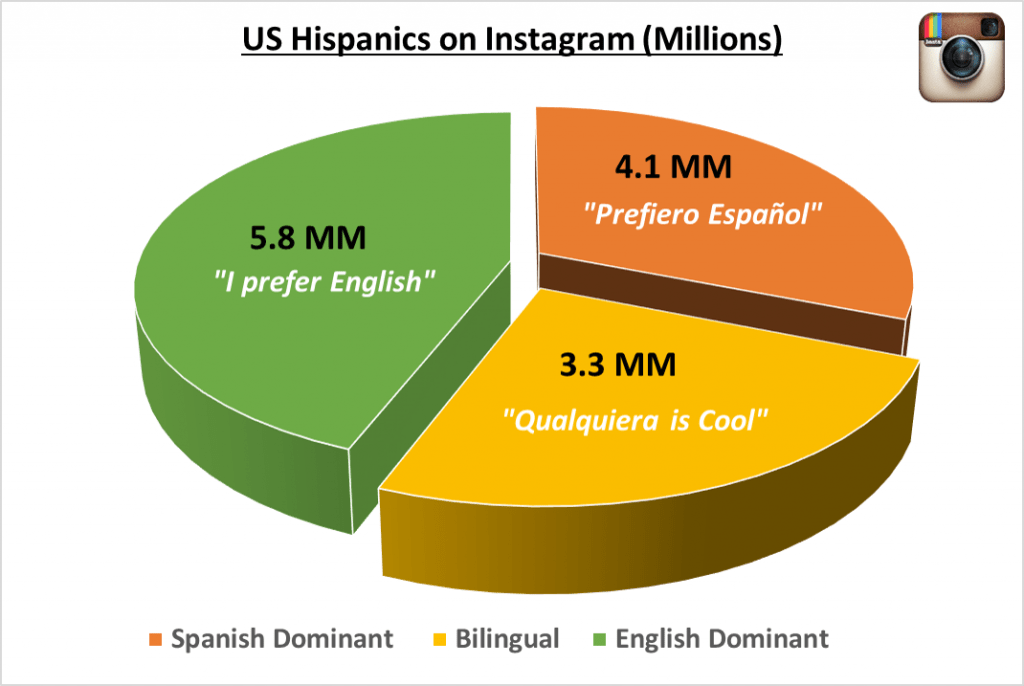 Calculations of Hispanics on Instagram:
1. Total US Hispanic Adults over 18 = 38.4MM based on 2014 US Census estimates.
2.Total US Hispanic Instagram Users = 13.1MM (38.4 * 34%).  Based on …
Continue Reading