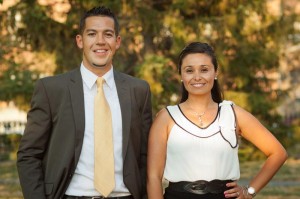 Phoenix, AZ – For the past few years, when you speak about Phoenix, Arizona and multicultural (Hispanic) groups or markets – some people may have felt uneasy due to recent national media coverage.
For us at Nativa as a digital multicultural agency, we see hope, opportunity and values.
The reality is that Hispanics have been part of this area longer than our nation's union. The cultural implications, understanding and influence simply can't be denied.
That's what inspired our co-founder, Eric Diaz, to make a huge move from Columbus, OH, and open a branch in the West Coast 4 years ago.
Over 6 years ago, Nativa (formally Social Media Spanish) was born digital as a humble web design and social media management company. As the web evolved and social media and culturally relevant content marketing rose in importance, we were able to adapt to those trends and start creating some of our own. This natural progression pushed us to become a true multicultural digital agency. (It just felt right!)
Numerous great multicultural agencies have been here in Phoenix for years before us. But most, if not all, started as traditional agencies doing traditional work (print, radio, TV, etc.).
Because digital is …
Continue Reading