I combed the mid-town Phoenix coffee shop, looking for a familiar face amidst the well-caffeinated clientele. I finally recognized the satisfied smile from the face behind one of the most influential Hispanic social media presences in baseball; Jerry Romo.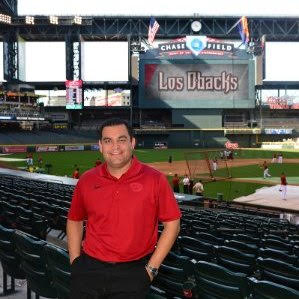 As the 2015 Hispanic Heritage Month (HHM) wrapped up this October 15th, it was a great time for our sister company OYE! to research how baseball teams and the MLB itself drove conversation celebrating Hispanic contributions to the sport. OYE!'s research on Hispanic conversation during the 30 days of HHM for all major league teams that have a Spanish language social media account discusses the findings among the thousands of mentions about kick off events, Latin music performances, fiestas, and special events to reach the Hispanic community. Of all teams analyzed, OYE! found that the Arizona Diamondbacks had the highest amount of mentions, driving 23% of the overall Hispanic MLB conversation.
Wanting to know more, I asked for Mr. Jerry Romo to meet with me and discuss the Diamondbacks overall Hispanic sports marketing strategy. As he explained that morning, the Hispanic effort from the Phoenix area ball club is both original and robust. 
The Diamondbacks Focus on the Hispanic Market
Romo's …
Continue Reading